Beverages, Wines & Spirits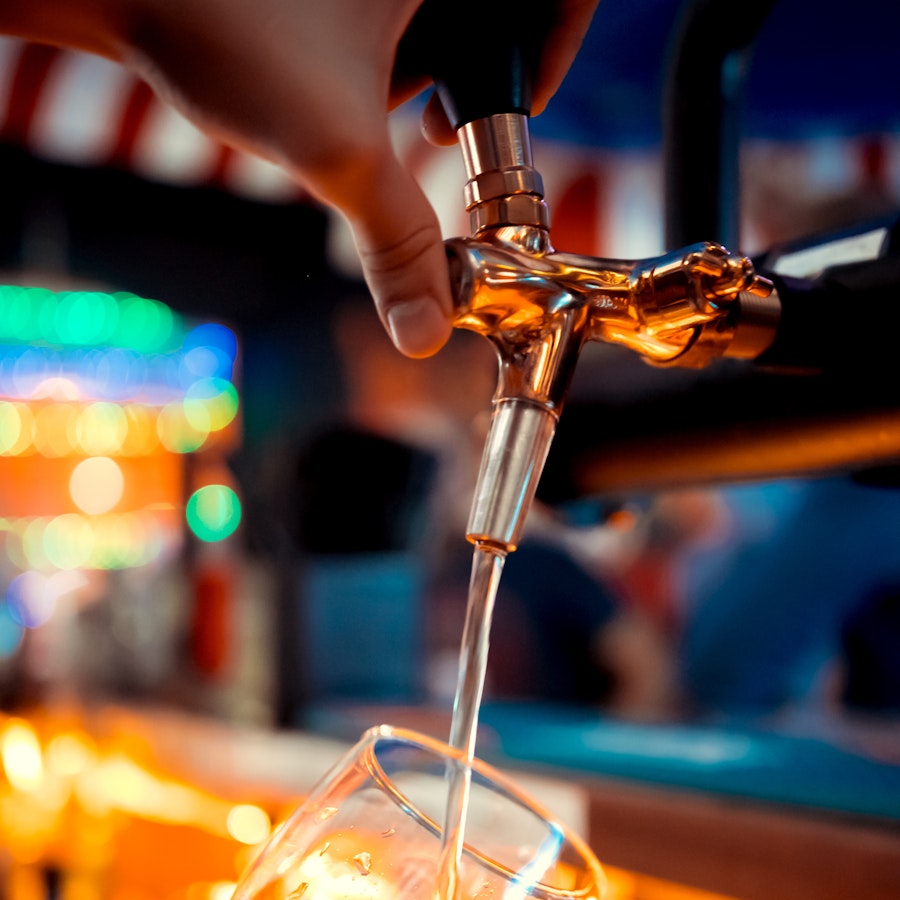 Create a More Fluid, Responsive, and Responsible Supply Chain
Our Atlas Planning Platform smooths out the unique challenges posed to your beverage business by factors such as shelf life, seasonal demand swings, promotion impacts, consumption trends, and others.
Despite razor-thin margins, changing tastes, and stringent regulatory requirements, we'll help you confidently translate complex demand signals into actionable plans that optimize production, enhance execution, and support a robust S&OP process.
Our advanced AI, machine learning and analytics enable end-to-end visibility across the supply chain so you can accurately plan production, collaborate smartly with suppliers and retailers, and stay ahead of customer needs.
The Formula for Success Begins with Better Planning
Visibility: The Key to Collaboration

Atlas keeps you connected across your internal teams, suppliers, and customers. Whether you are a global multi-enterprise organization or a single site producer, you can achieve the strategic alignment that gives your business a competitive advantage.

Ensure all parties are working together on one version of the truth: the same plan based on the same information

Orchestrate and coordinate more fluid, responsive processes to support your company's strategic financial objectives

Remove bias and focus on data-driven decisions to minimize lag time between planning to execution

Easily collaborate with external trading partners using universal units for volume, currency and other measurements

Uncertainty: Plan for Spills Along the Way

Complex beverage product portfolios shift and change without warning as consumers develop tastes for new and updated offerings. The way to stay ahead is by combining existing data on trade promotions, marketing initiatives, weather events, holiday and seasonal profiles, and more into one superior demand model that removes the guesswork with predictive analytics.

Be in-the-know on product development through intuitive product life cycle management

Improve service across multiple channels to take advantage of the growth in online and direct-to-consumer opportunities

Improve supply chain decision making with probability modeling that helps tame uncertainty

Leverage advanced demand sensing to get ahead of shifting consumer behavior—and stay there

Increase precision with more granular allocation—right down to the store level

Go with the Flow…by Automating It

Atlas lets you automate processes that lock in efficiencies and accelerate your supply chain performance, improve product availability, and reduce stock outs. At the human level, removing the burden of routine tasks can free your team to focus on high-value strategic initiatives that drive the business forward.

Atlas automatically predicts changes that lie ahead for product categories based on a wide range of internal and external data sources, such as POS, seasonal profiling, and consumer preference information

Visual dashboards and data-driven analytical insights keep your team tightly engaged and aligned with the plan so they can act—and react—more confidently

Advanced multi-echelon inventory optimization automates your replenishment strategies and optimizes safety stock calculations

Waste Less, Sustain More

Atlas creates one platform on which you, your suppliers and retailers can easily collaborate on supply chain sustainability. Drive efficiencies that minimize waste, such as efficient loads that significantly reduce CO2 emissions. 

Improve alignment with demand to ensure the right amount of product is produced

Plan at the customer/store level to create streamlined transportation strategies that minimize route miles

Support circular economy strategies, including use of post-consumer recyclable products