Unite Your S&OP Process
Align the Team, Accelerate Smart Decisions
Move Up to Integrated Business Planning
The Atlas Planning Platform transforms your fractured sales and operations planning efforts into a single, unified process that links short-term tactical decision-making to long-term strategic planning. With Atlas, you can automate workflows, evaluate what-if scenarios, understand financial impacts, and collaborate seamlessly from departments to partners and suppliers across your end-to-end supply chain.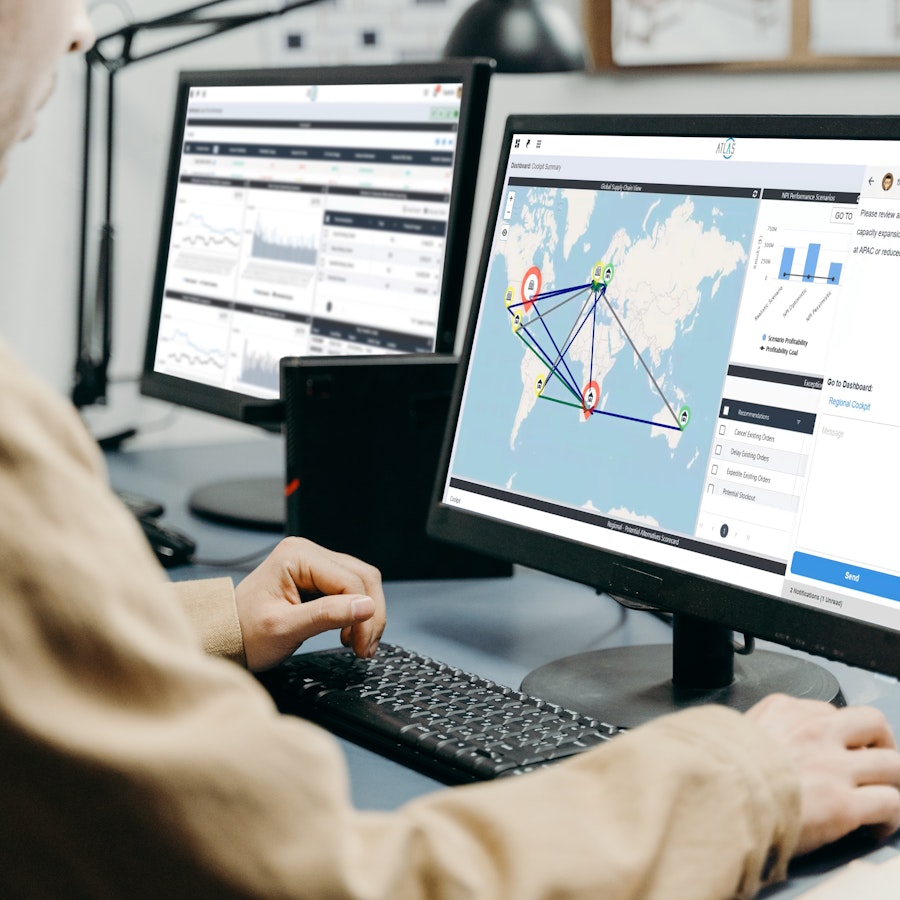 Align Visions. Build Trust. Operate as One.
Start. Integrate demand and supply data, develop what-if scenarios to evaluate trade-offs, assess capacity and inventory across functions, and coordinate expectations with financial plans.
Evolve. Collaborate on a shared "single version of the truth" that balances growth and service to reach critical business goals.
Accelerate. Shift from an enterprise focus to a network model that allies external partners. Plan across multiple time horizons. Let long-term strategy drive innovative operational decision-making. 
Let's Talk
Your Outcomes Delivered. Unite the Planners. Elevate the Plan.
Agree to Agree

Collaborate from a single version of the truth to realistically evaluate opportunities, risks and trade-offs using all the facts, not just "your" facts.

Model, then Move

Brainstorm and simulate any number of what-if scenarios to explore possibilities and find the plan that delivers the best business outcome.

Align Your Efforts

Break down silos and encourage consensus by linking stakeholders across the enterprise under one consistent S&OP process everyone can trust.

Automate to Accelerate

Create automated workflows that focus resources and keep the operations functions aligned with corporate strategy.

Respond to the Market

Respond to changes in supply or demand with confidence that adjustments align with the priorities of all planning stakeholders.

Accelerate the Best Decisions

Develop a cross-functional brain trust whose quick, fully informed decisions keep you one step ahead of the competition.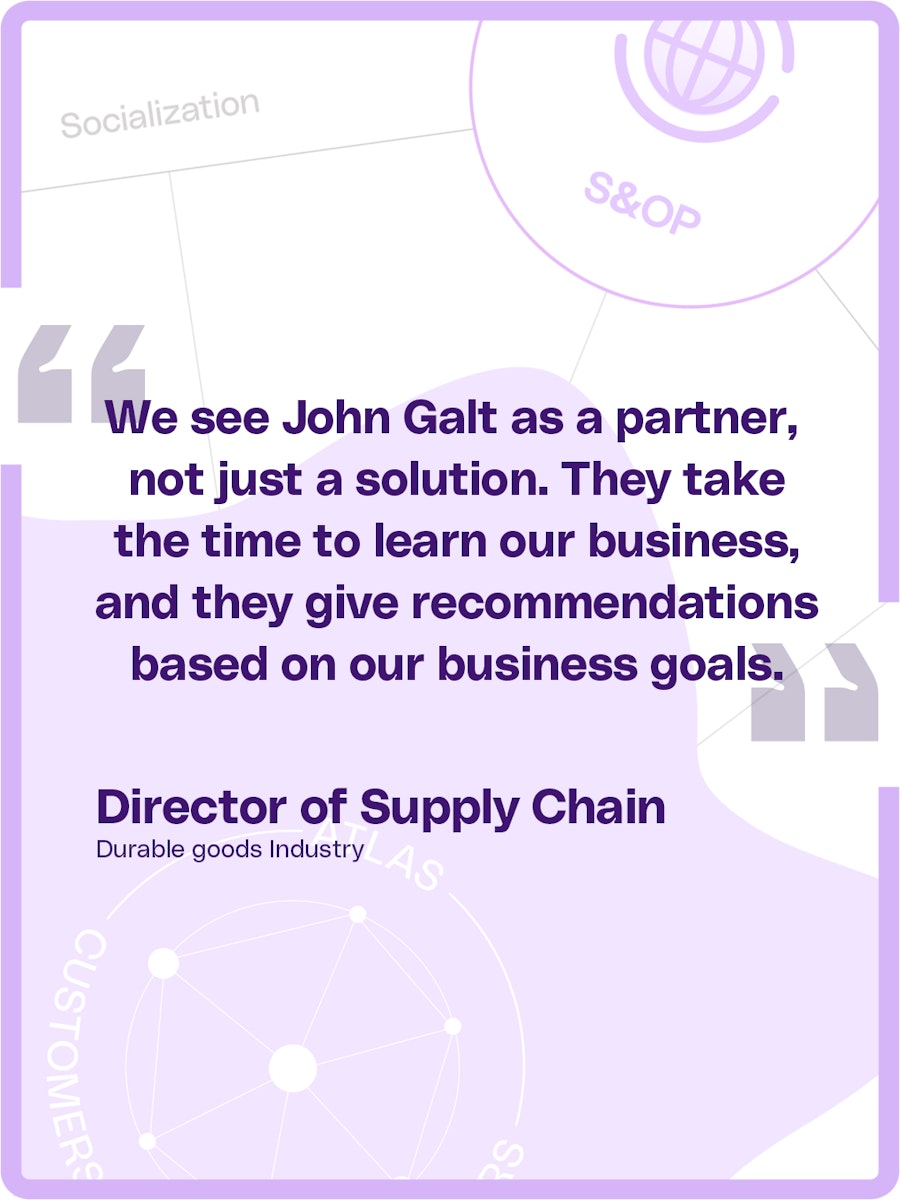 Go Beyond S&OP
The Atlas Planning Platform is your window to the end-to-end supply chain. Continue your journey across our applications.
S&OP
When planning becomes integrated...
The Atlas Planning Platform takes you beyond S&OP by uniting disparate elements of your business into a single powerful process that integrates operational and financial plans to maximize business opportunities and minimize risk.
Atlas starts by integrating your demand and supply data from all sources and granting proper levels of supply chain visibility to all stakeholders. Then it employs collaborative planning, automated workflows, and real-time scenarios to generate valuable insights, understand the financial impact and execute based on strategic goals.
But that's just the start.
Learn More
Fuel Your S&OP Expertise
Expand your S&OP knowledge with our dedicated resources. Explore insightful blogs, infographics, comprehensive guides and more to uncover best practices, evolve your processes and stay at the forefront of S&OP and IBP excellence.