Put Inventory in its Proper Place
Apply Intelligence to Raise Service Levels and Free Working Capital
A winning inventory strategy puts the right form of inventory in the right place at the right time. The Atlas Planning Platform's AI algorithms perform a sophisticated balancing act on everything from tactical target planning to multi-echelon inventory optimization. Unlock working capital across your entire supply chain and improve profitability.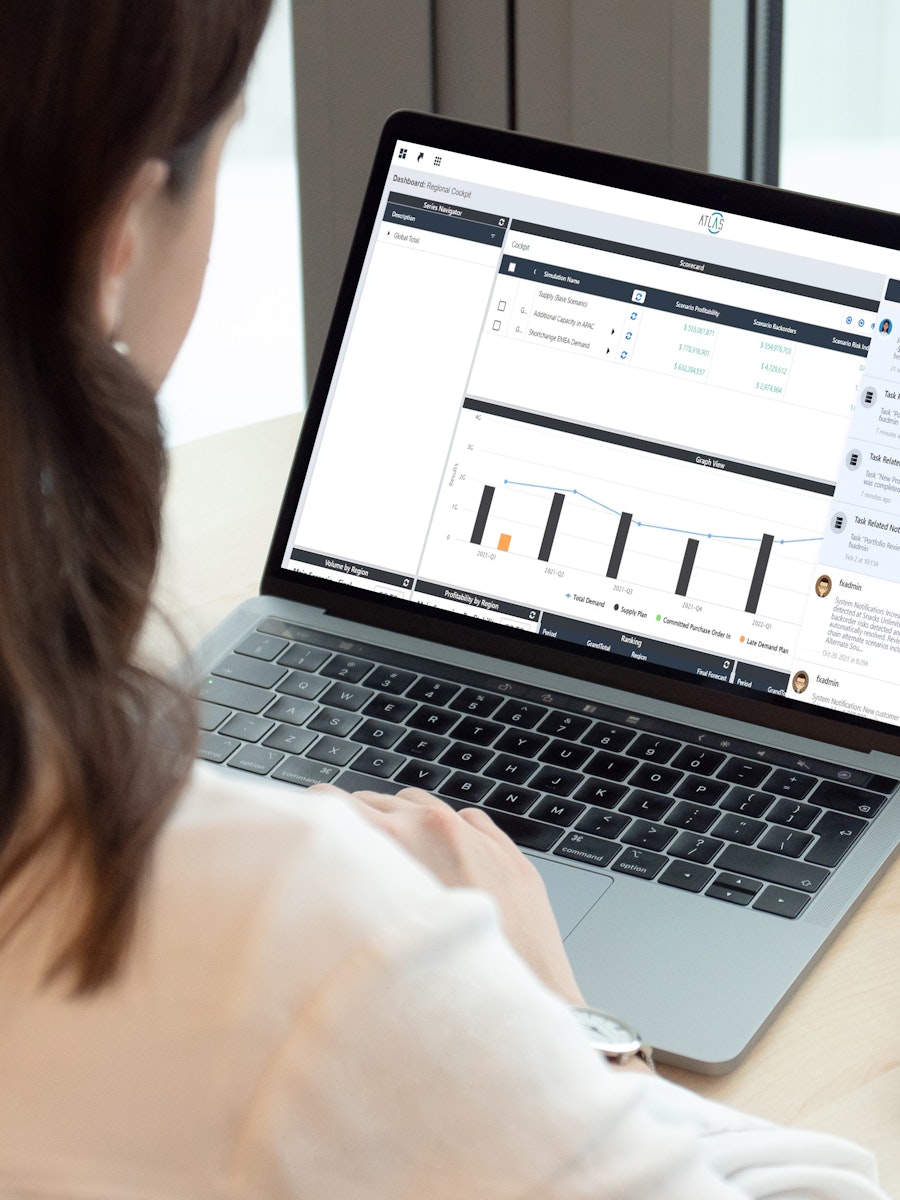 Journey to Inventory Excellence.
Start. Optimize safety stocks by incorporating demand and supply risk and volatility into your inventory targets.
Evolve. Upgrade your static inventory target calculations to include multiple demand elements, inventory components (cycle stock optimization, stock-out prevention, and more), costs, dependencies, and more.
Accelerate. Eliminate the costly whipsaw effect by applying machine learning to power advanced multi-echelon inventory optimization to your end-to-end supply chain network.
Fitness First
Forecast with Confidence

Monitor your inventory vital signs and receive automated inventory alerts to proactively identify inventory risks and opportunities to maximize corporate performance

Buffer the Bumps

Build, position, and right-size buffer stock pools to handle demand and supply variability

Evaluate All Options

Consider all interdependencies between supply chain tiers and optimize your inventory across categories while maintaining other metrics that matter to the business

Reduce Waste

Eliminate unnecessary finished goods and WIP stock that traps working capital in your supply chain's "nooks and crannies"

Be A Team Player

Use advanced analytics and intuitive, interactive what-if scenarios to see, analyze and act upon trends and opportunities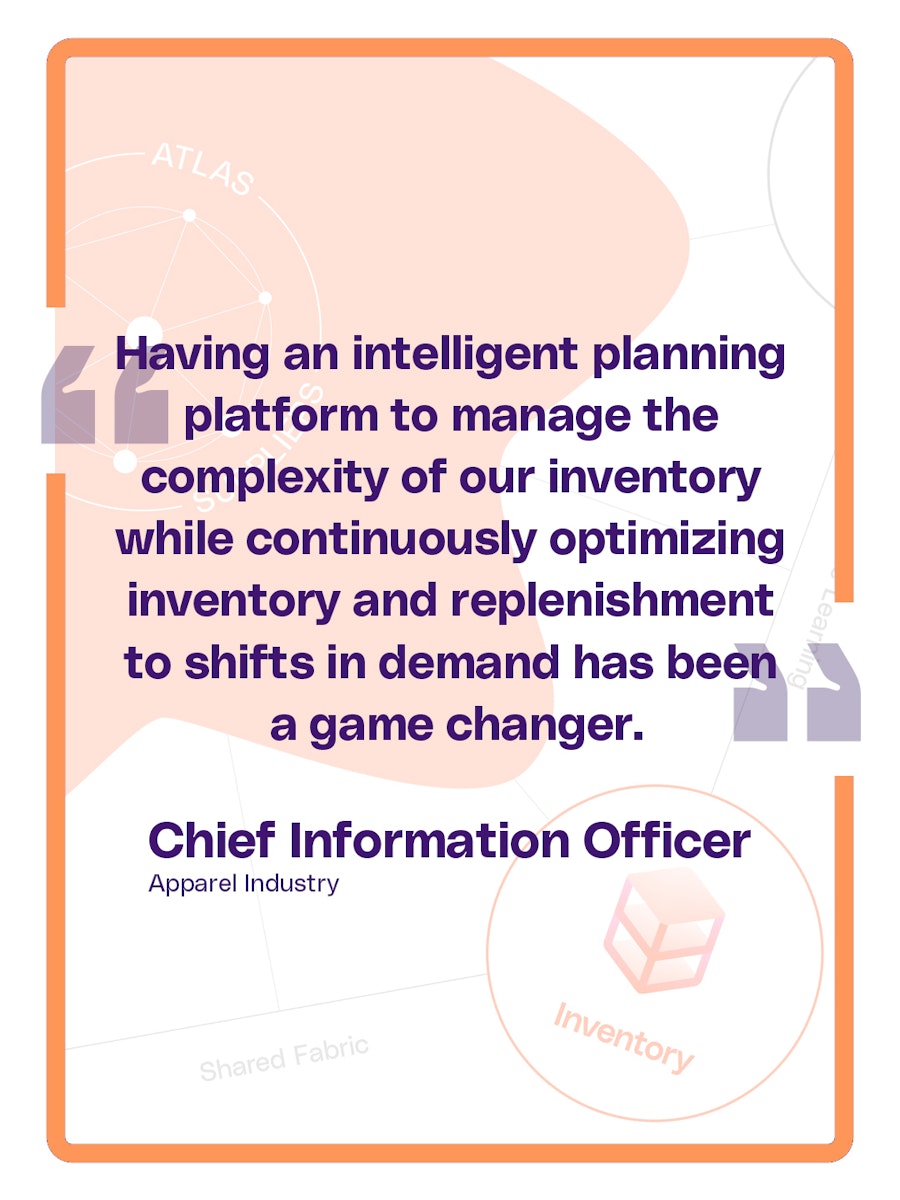 Take Stock
Explore the full Atlas Planning Platform and start to take the guesswork out of supply chain planning to drive continuous intelligence across your multienterprise value chain.
S&OP
When planning becomes integrated...
The Atlas Planning Platform takes you beyond S&OP by uniting disparate elements of your business into a single powerful process that integrates operational and financial plans to maximize business opportunities and minimize risk.
Atlas starts by integrating your demand and supply data from all sources and granting proper levels of supply chain visibility to all stakeholders. Then it employs collaborative planning, automated workflows, and real-time scenarios to generate valuable insights, understand the financial impact and execute based on strategic goals.
But that's just the start.
Learn More
Take Inventory Optimization to the Next Level
Discover the power of next-level inventory optimization. Our blogs, webinars, white papers and more resources deliver key insights to help you successfully navigate the complex market challenges and model your inventory network for continuous optimization.