Customer Portal
Empowering You to Reach Your Full Atlas Potential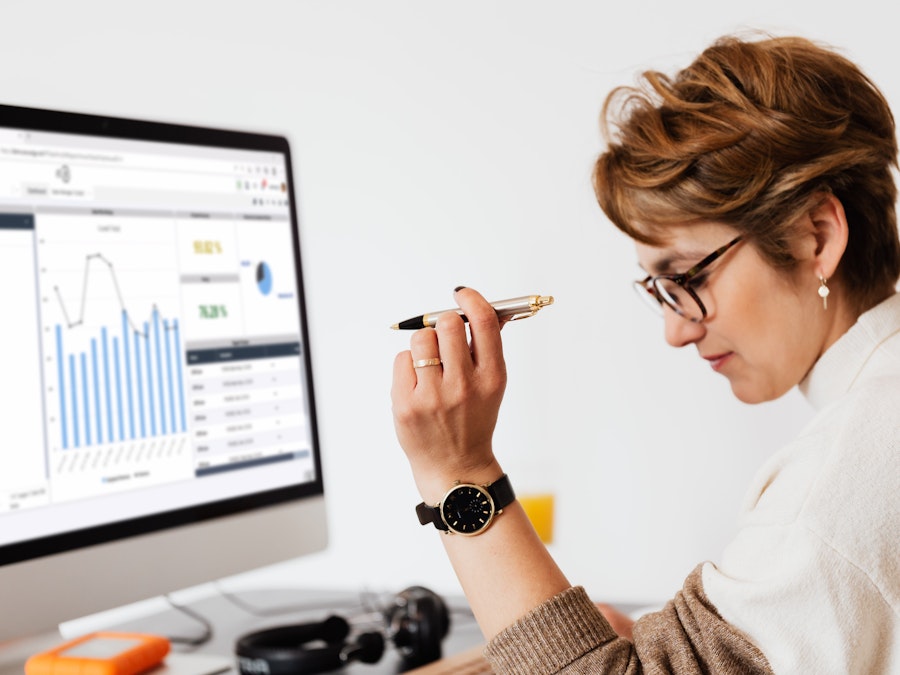 Supporting You Every Step of the Way
We are proud to be the driving force behind hundreds of digital supply chain transformations for leading organizations worldwide. Our award-winning AI-powered Atlas Planning Platform empowers our customers to conquer the ever-evolving supply chain challenges, streamline operations, and achieve remarkable outcomes.
We are here to support you every step of the way on your journey towards supply chain planning excellence. We understand that your success depends on your expertise and knowledge, and that's why we offer a wealth of resources, training session, events, certification program, and opportunities to help you continuously learn and thrive in an increasingly complex business landscape.
Pathways to Evolve
Explore our Pathways to Evolve with comprehensive guides to help you determine what you need to progress and succeed in your unique supply chain planning journey. Our Pathways to Evolve resources are designed to support you wherever you are in your digital transformation today, guiding you on the path to replacing rigid systems and processes with agile methodologies to establish a high-performance supply chain. We help you harness the advanced capabilities of the Atlas Planning Platform to propel you closer to your vision of supply chain planning excellence.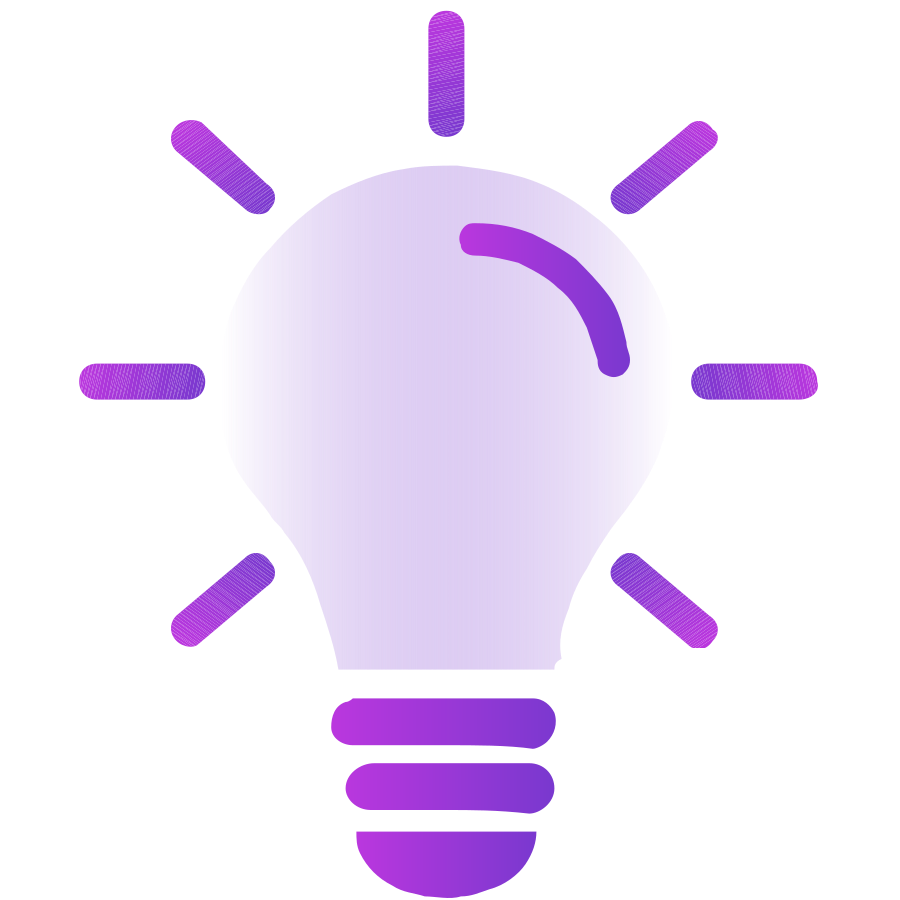 Training & Self-Guided Learning
---
Whether you're a seasoned supply chain professional or just starting your journey, our training resources, events, and videos are designed to boost your skills and power your growth. We want you to harness the powerful capabilities in the Atlas Planning Platform to reach your full potential. With our self-paced learning materials, you can tailor your education to your specific needs and timeline. Your success is our success, and we're here to equip you with the skills you need to shine.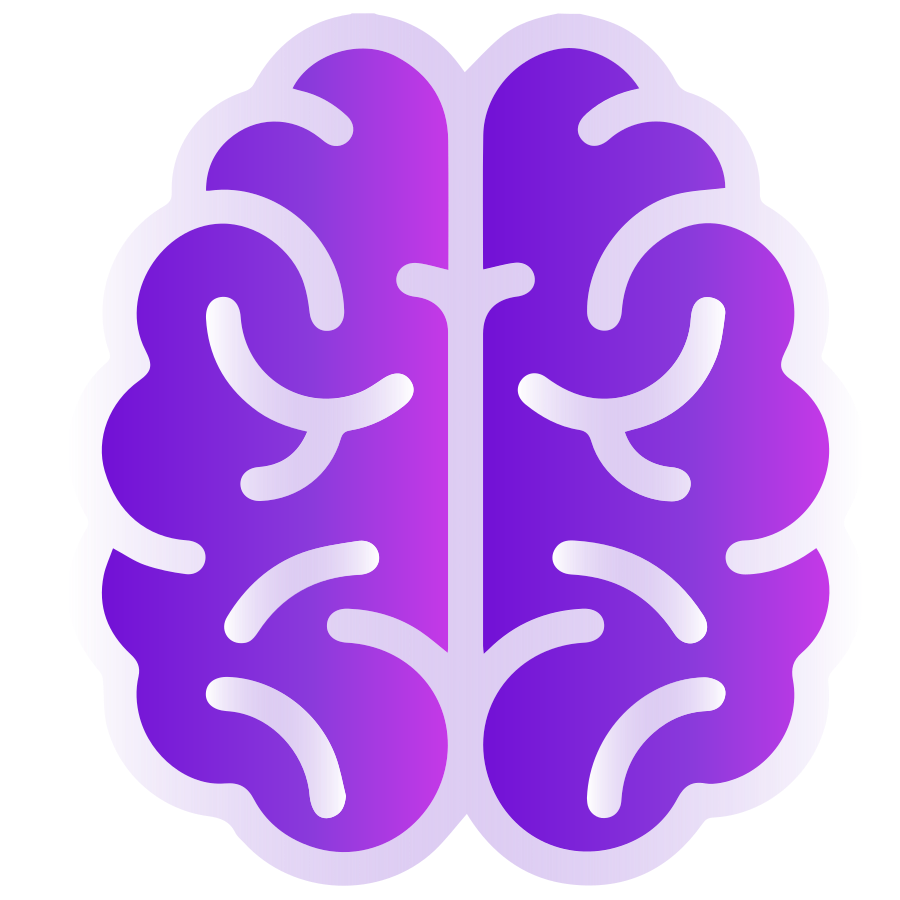 Knowledge Desk
---
Seamlessly integrating technology into your supply chain shouldn't be a daunting task, and we're here to simplify the process. We've created our Knowledge Desk as your one-stop-shop for all the technical resources you need. Whether you're looking for documentation, FAQs, APIs or best practices, we've got you covered. We want you to take full advantage of everything the Atlas Planning Platform has to offer, and the Knowledge Desk is your gateway to unlocking its true potential.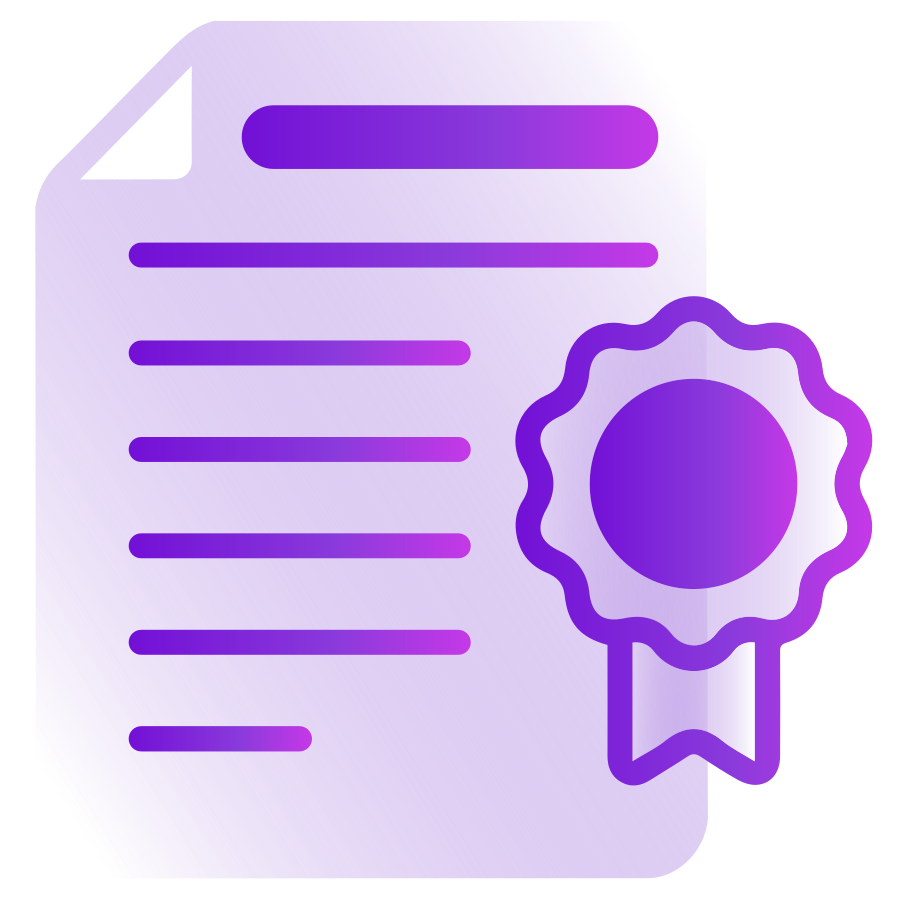 Certification
---
Discover our thoughtfully designed certification opportunities made to empower you and your team in mastering supply chain planning and unleashing the full potential of the Atlas Planning Platform. Our focused approach ensures you gain the skills and expertise required to effectively navigate the intricate supply chain landscape with confidence. Gain valuable insights, elevate your capabilities, enhance decision-making, and drive success through our specialized certification programs.
Customer Certification Program
Supply chain planning excellence requires more than just access to innovative technology – it requires mastery. Our Customer Certification Program has been thoughtfully designed to empower you and your teams to harness the full potential of the Atlas Planning Platform.
Our training experts help you gain the knowledge and skills needed to excel in supply chain planning. By mastering the Atlas Planning Platform, you'll be better equipped to navigate the ever-changing supply chain landscape and make data-driven decisions that power your business forward.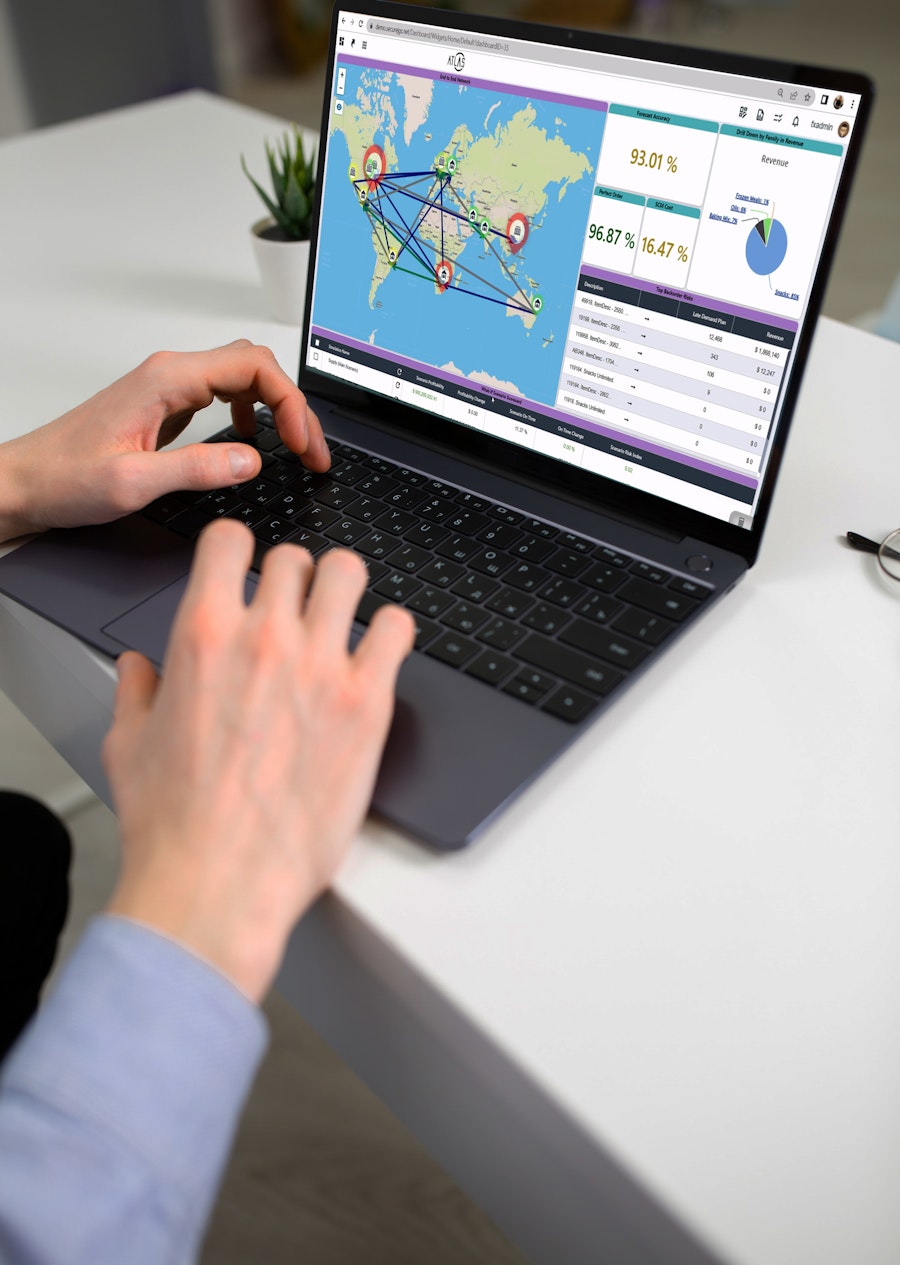 Access a World of Opportunities with our Certification Program
Our Certification Program is your key to unlocking the full potential of the Atlas Planning Platform and truly mastering supply chain planning. And, that's not all. This program comes with an array of benefits and opportunities to seize for you and your team:
Comprehensive Curriculum: Our program covers a wide range of topics, from basic platform navigation to advanced supply chain optimization techniques. You'll receive in-depth training, ensuring you have the knowledge required to meet your specific business objectives.
Hands-On Experience: We know that learning by doing is the most effective way to gain expertise. Our program includes practical exercises and real-world scenarios to ensure that you can apply your newfound knowledge with confidence.
Flexible Learning: We understand that your time is valuable, and that's why our program is designed to fit your schedule. Whether you prefer self-paced learning or structured courses, we offer options that suit your learning style.
Expert Support: Our team of experts is here to guide you through your certification journey. You can count on them to answer your questions, provide valuable insights, and ensure that you're on the right path to mastering the Atlas Planning Platform.
Recognition and Accreditation: Upon successful completion of the program, you'll receive a certification that demonstrates your expertise in supply chain planning with the Atlas Planning Platform. This accreditation is a testament to your commitment to excellence and can boost your career and your organization's competitive edge.
Empower your Team: Our certification program goes beyond building individual skills to empower your entire team of supply chain professionals. Foster a culture of continuous learning within your organization to create a team that's well-equipped to tackle complex supply chain challenges and drive innovation. 
Contact us to learn about your certification options. 
Learn More
Calendar of Activities and Events
Our commitment to your growth and success goes beyond just (very powerful) software. We actively foster a collaborative environment where our diverse voices and ideas inspire each other to drive meaningful change and innovation within the supply chain industry. Our calendar of events is brimming with opportunities for you to engage, share best practices, discuss hot topics, and discover new ways to revamp your strategies and grow.
Explore our upcoming events to connect with experts, peers, and thought leaders who are passionate about supply chain excellence. Save the date for upcoming activities, and join us to build your network, expand your knowledge, and stay at the forefront of supply chain innovation.
Upcoming
ForecastX User Huddle - Audit Report
December 6, 2023
Virtual
Gartner Supply Chain Symposium/XPO
May 6 - 8, 2024
Orlando, FL USA
Gartner for Supply Chain Symposium/Xpo Europe
June 10 - 12, 2024
Barcelona, Spain
Atlas Roadshow | US East Coast
US East Coast
Atlas Roadshow | US Midwest
US Midwest
North American Supply Chain Executive Summit
September 16 - 28, 2024
Phoenix, AZ USA
Atlas Roadshow | Europe
Europe
Gartner Supply Chain Planning Summit
October 14 - 15, 2024
London, UK
Atlas Roadshow | US West Coast
US West Coast
Past
Gartner Supply Chain Planning Summit
November 29 - 30, 2023
Phoenix, AZ USA
IBF - Business Planning, Forecasting and S&OP/IBP Conference
November 15 - 17, 2023
Amsterdam, The Netherlands
ForecastX Training
Join John Galt Solutions for a 2-day online training course where we are teaming up with esteemed business forecasting expert Professor Dr. Barry Keating (University of Notre Dame).
November 7 - 8, 2023
Virtual
Gartner Supply Chain Planning Summit
October 30 - 31, 2023
London, UK
Aligning Strategic and Tactical Supply Chain Planning with Finance
In this webinar, we've brought experts to share their experiences aligning operations across a robust integrated business planning (IBP) process.
October 25, 2023
Virtual
IBF Business Planning, Forecasting & S&OP/IBP: Best Practices Conference
October 17 - 20, 2023
Scottsdale, AZ USA
ForecastX User Huddle - External Data and Regression Models
September 20 - 21, 2023
Virtual
North American Supply Chain Executive Summit
September 11 - 13, 2023
Phoenix, AZ USA
Integrated Business Planning & Financial Analysis in Atlas
August 22, 2023
Virtual
ForecastX Training
August 15 - 16, 2023
Virtual
IBF Supply Chain Planning Boot Camp
August 9 - 11, 2023
Nashville, TN USA
ForecastX Huddle - New Product Forecasting
June 21, 2023
Virtual
Gartner for Supply Chain Symposium/Xpo Europe
June 5 - 7, 2023
Barcelona, Spain
Gartner Supply Chain Symposium/Xpo
May 8 - 11, 2023
Orlando, FL USA
ForecastX Training
May 2 - 3, 2023
Virtual
ForecastX User Huddle - Converting units
April 26 - 27, 2023
Virtual
Tackle Risk to Achieve Resiliency with Atlas
April 25, 2023
Virtual
ForecastX User Huddle - Grouping & Hierarchies
March 15, 2023
Virtual
Advice from the Experts - Rethinking Demand Planning Excellence
Join us for this webinar, where we explore why so many companies are stuck, focused on outdated approaches and perceptions of demand planning
February 23, 2023
Virtual
Atlas: Innovations in Scenarios & Constraint Based Planning
February 22, 2023
Virtual
ForecastX Training
February 15 - 16, 2023
Annual ARC Industry Leadership Forum
February 6 - 9, 2023
Orlando, FL USA