The Critical Capabilities for Supply Chain Planning Solutions report is a companion research to the 2022 Gartner Magic Quadrant for Supply Chain Planning Solutions, and it provides a comparative analysis that scores competing products or services against a set of critical differentiators identified by Gartner. According to the report, John Galt Solutions ranked in first position among all vendors evaluated across all five use cases: Demand Planning, Supply Planning, E2E Enterprise Planning, E2E Multienterprise Planning, and Digital Planning.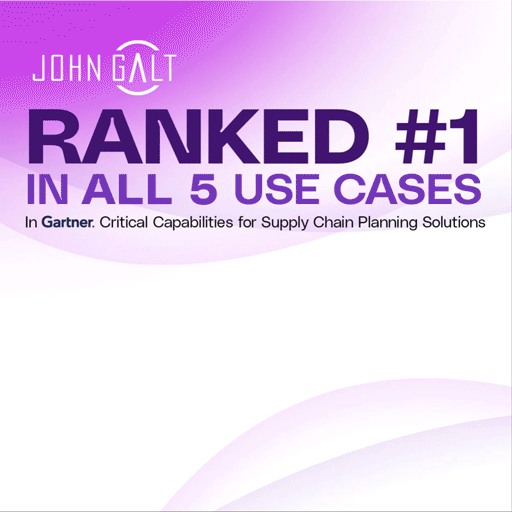 Supply chain leaders need the right technology to make data-driven, confident decisions to act quickly in the face of volatile demand and supply uncertainty, to mitigate risks, and seize opportunities for profitable growth. John Galt Solutions' innovations in supply chain planning, step-by-step digital transformation guide and methodology, and unmatched customer service ensures leading organizations can solve their critical needs today while charting their path forward supported by next-generation technology.
John Galt Solutions: A Recognized Industry Leader to Drive Supply Chain Maturity   
Companies of different sizes and across industries turn to John Galt Solutions' Atlas Planning Platform to advance their supply chain planning maturity and power their digital transformation. 
Explore other industry reports that demonstrate John Galt Solutions' leadership and strong positioning to support your company's supply chain strategy: