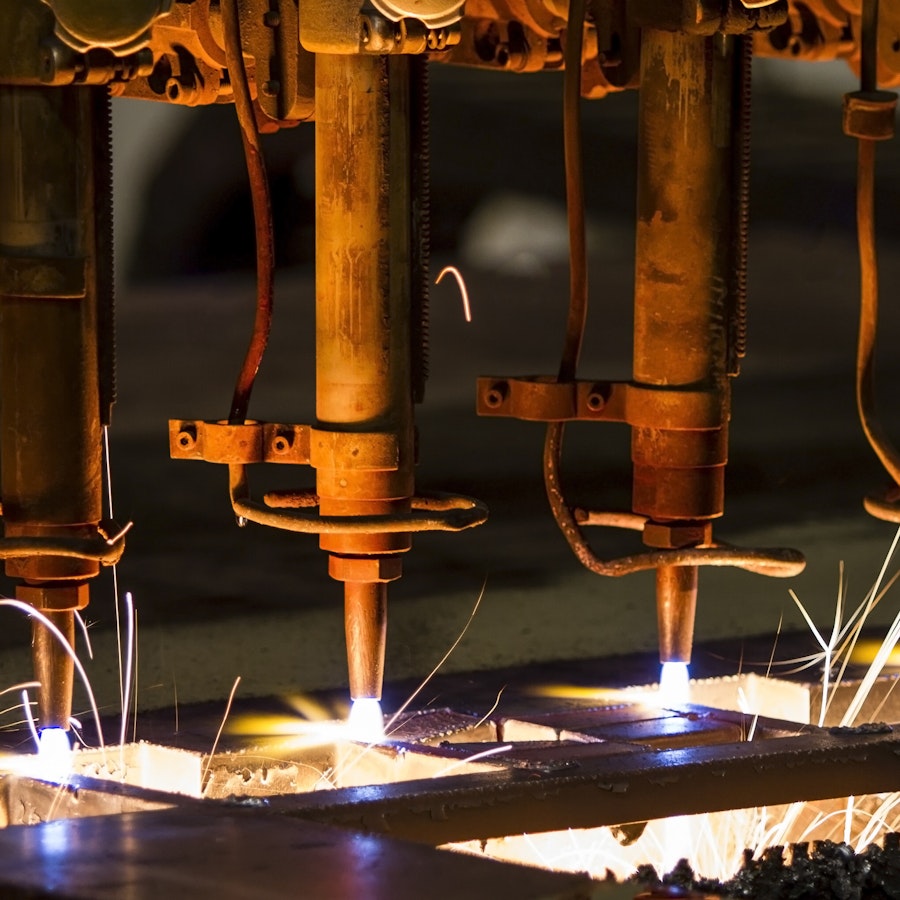 The Strength and Resilience to Seize Opportunity
Industrial manufacturers drive as much or more innovation than any other sector, despite competing in a daunting arena characterized by thin margins, ever-changing customer demand, and shifting capacity constraints, not to mention disruptive geopolitical pressures, regulatory compliance issues, and many other challenges.
Our Atlas Planning Platform tames these factors using a unified platform to optimize your planning decisions, provide end-to-end supply chain visibility and intelligent analytical insights. Atlas senses changing conditions in real-time, forecasts demand more accurately, aligns suppliers with production capacity, and optimizes inventory levels—while helping your team spot and exploit new opportunities.
That's the recipe for creating an unfair advantage in customer service, sustainability, and profitability.
Build a Stronger, Resilient Supply Chain
Turn Uncertainty into Opportunity

In a competitive landscape routinely disrupted by everything from unanticipated demand swings to channel fragmentation, shifting geopolitics, international trade wars and more, Atlas transforms your supply chain into a driving force for confident decisions and competitive differentiation.

Use smart KPIs based on advanced analytics that monitor supply chain performance and trigger your team to make the best moves despite the presence of uncertainty

Make better, faster decisions by modelling risk and opportunity scenarios and running powerful simulations on a digital twin of your real-world supply chain

Leverage multiple data sources to quickly sense and respond to changing market dynamics

Align demand and supply across your end-to-end supply chain to optimize WIP inventory pools, product portfolios, and capacity utilization

Observe. Understand. Anticipate.

Atlas' AI-powered platform sees into every corner of your end-to-end supply chain to spot impending disruptions, uncover potential points of failure, and optimize inventory to free up working capital.

Monitor all stock pools, inventory buffers, and work-in-progress in every supply chain tier

Confidently right-size and position stock using advanced multi-echelon inventory optimization (MEIO)

Visualize bottlenecks in the network and perform in depth what-if scenarios to make better decisions faster

Gain trust and strengthen external relationships through vendor managed inventory (VMI) programs

Put Forecasting Foremost

Our AI-powered forecasting methods incorporate product portfolio trends and sense demand patterns at a granular level using advanced probabilistic analytics to generate reliable insights that can inform smarter supply chain decisions.

Improve forecast accuracy for both make-to-stock and make-to-order environments

Automatically remove bias from forecasts to increase veracity and create more effective plans

Anticipate demand impacts of factors such as new product introductions, kitting, dependent demand, service parts planning, end-of-product-life transitions, and more

Model the effects of one-off events such as new facility openings, marketing campaigns, competitor actions, and more

Incorporate internal and external data sources such as sensors, IoT data and syndicated streams to sense demand more accurately

Align, Refine, Streamline

Atlas simplifies complexity and creates end-to-end supply chain collaboration by unifying stakeholders around one "shared version of the truth," so all can help orchestrate the sales and operations planning process. Atlas brings teams together to source well and maximize asset utilization, optimize inventory levels, reduce waste, and transport goods reliably and cost-effectively.

Establish a collaborative sales and operations planning (S&OP) process and drive end-to-end team orchestration

Balance supply with production to increase asset utilization and reduce waste across all tiers of your extended value chain

Incorporate multiple units of measurement in your planning process, linked to specific markets

Accelerate decision-making with probability modeling and in-depth scenario analyses