Disruption has dominated supply chain agendas over the past two years as companies worked to accommodate some pretty dramatic shifts in the marketplace.
But with disruption comes opportunity. With new appreciation for supply chain as a growth driver, smart companies are now looking to level up their ability to leverage supply chains for competitive advantage.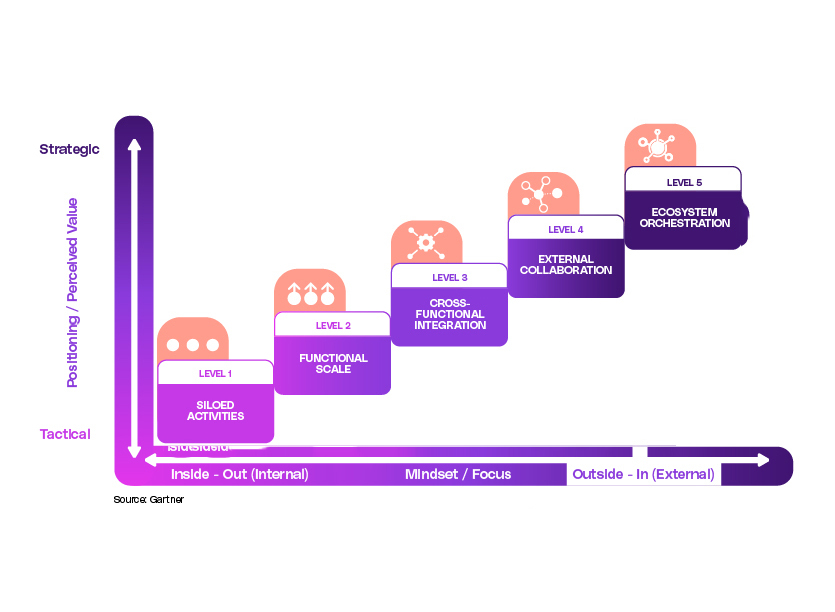 Gaining greater mastery of demand variability is a key part of that quest. The past few years have dramatically changed our ability to forecast with confidence and show that many of the tools and processes that worked 'well enough' simply doesn't cut it anymore. Demand has become more volatile and complex, impacting not just finished goods planning, but raw materials and semi-finished goods as well. With new channels, more demand signals, shorter product life cycles, and growing geopolitical and economic uncertainty, many firms are finding their current capabilities inadequate.
Properly capitalizing on new market opportunities often requires increasing your company's ability to sense, analyze, plan, and shape demand. Leveling up your demand planning capability is critical to keeping pace with a fast-changing marketplace.
Because of all these changes, the definition of good demand planning has evolved. These days, a demand plan must align with more areas across the business, such as marketing, sales, and commercial teams; even better is including external alignment. That means the planning process requires more workflows and tools to enable collaboration, both internally and with partners.
Planning processes must also now take into account more sources of data, and then do more to reap value from that data to effectively plan the business, from more data-rich, granular forecasts to greater use of automation and artificial intelligence. Leading supply chain planning solutions like John Galt Solutions' Atlas Planning Platform offer AI-driven predictive analytics and prescriptive recommendations to automate regular variations in supply and demand to give a sharper focus and a more end-to-end view.
Aligning supply and demand has never been more important — or more difficult, thanks to an increasingly volatile and complex marketplace. The forces driving that market change show no signs of slowing down. That's why it's so important to continually evolve your demand planning maturity.
Download this guide to assess where you are now in your maturity journey and learn what steps it takes to level up your demand planning from where you are today to where you need to be tomorrow.