"Houston, we have a problem".
This is probably one of the best known quotes in movie history, taken from the movie Apollo 13. The comment was made by Commander Jim Lovell following the explosion of an oxygen tank which tore off the side of the spacecraft's service module during a mission to the moon. With potentially lethal impact.
Similar thoughts must have gone to many supply chain leaders minds in the last year. Since COVID-19 has hit the world, supply chains have been impacted by a toxic blend of severe changes in demand patterns and customer behavior and continuous supply disruptions combined with the inability to properly respond. This has brought many supply chain organizations in a constant state of chaos and firefighting. The impact on supply chain performance is huge and in some cases there has been threat of business survival. And, as McKinsey & Company reports, the collateral damage is that employees are suffering as well.
So how should we move ahead? How can we get out of crisis mode and get into some level of stability? How to deal with the demand fluctuations and supply disruptions? How can we take care of the people in the supply chain? How to manage both costs and cash?
Bringing structure into chaos
"Quiet down, quiet down, let's stay cool, procedures! I need another computer in the RTCC. I want everybody to alert the support teams. Wake up everybody we need and get them in here. Let's work the problem and let's not make things worse by guessing".
This is what NASA space control leader Gene Krantz is mentioning as a reaction to the message from Commander Jim Lovell. He is removing emotions and opinions, and is relying on the process, expertise, and facts to take the best decisions to get the astronauts to safety.
And that is also the essence of Sales and Operations Executions (S&OE). S&OE aims to improve decision making quality for short-term (supply chain) fluctuations and disturbances. It focuses on taking the best operational trade-off decisions for the business instead of functionally focused and sub-optimal decisions. It does that by creating focus on the problems, using facts and the best expertise available to deliver meaningful insights, and is following an efficient and structured process with the right people involved to take the best decisions.
Figure 1: Key elements for improving S&OE decision making quality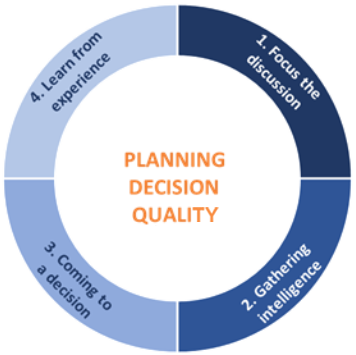 1RTCC = real time computer center
Focus the discussion: create a separate Sales and Operations Execution process
Most organizations have a monthly Sales & Operations Planning cycle (S&OP) to balance demand and supply, and to take business decisions that align with the business budget. But you can't wait for a monthly meeting to solve operational issues. That is why more mature organizations make a distinction between mid-term focused S&OP and short-term focused S&OE. Both cycles enforce each other but it needs to be very clear which decisions are taken in each of the separate cycles.
The key differentiator between S&OE and S&OP is the fixed time horizon, defined as replenishment lead time + production lead time. As there is limited flexibility in volume capacity and inventory during the fixed period, S&OE is aiming at optimizing the usage of the available volume given short-term issues in demand and supply. The operational tradeoff decision usually evolves around timing, for example scheduling, replenishment strategies including transportation strategies and prioritization of orders.
S&OP focuses at business decision making outside the fixed horizon, where there is flexibility in volume and timing. It determines options and scenarios to reach the business objectives for example by adding or removing distribution capacity and/or factory shifts, or by defining demand shaping actions to close the gaps to commercial budget. With that, S&OP provides the capacity and inventory boundaries for S&OE. Reversely, insights from S&OE provide input into the S&OP discussion.
Figure 2: Planning cycles and decisions

Gather intelligence: getting information and defining alternatives
When dealing with operational issues often a lot of emotions often come into play. Discussions are based on assumptions, personal bias and opinions rather than facts. This might lead to wrong or sub-optimal decisions and doesn't support a culture of collaboration. Therefore, it is important to build processes and technology that bring objectivity in the decision making process.
The key point in S&OE is to get insight in reality versus plan and required actions to get back on track on the short-term. On the demand side this means matching consumption and short-term customer behavior versus demand plan. On the supply side, organizations need visibility to assess output and capacity (e.g. production, warehousing, transportation, suppliers, engineering capacity) and inventory development versus supply plan. These insights might lead to imbalance, which can be both demand exceeding supply and vice versa. Demand and supply scenarios need to be developed and simulated to deal with the situation to achieve the plan defined in S&OP.
As the amount of data is quickly increasing and decisions need to be made quicker than ever, there is no doubt that technology is a key asset to sensing and forecasting demand, improving visibility into the extended supply chain and building/simulation scenarios.
Come to a decision: integrating facts and values to make a shared choice
An often-heard description of the current way of working in cases of constraint supply is that the customer that screams loudest, gets its products. That can be good for an individual customer but might not be in the interest of the business as a whole.
In the analogy of NASA, organizations need to build their mission control room where S&OE decisions are taken. Headed by the P&L owner and facilitated by the planning leader, this is usually a cross functional team, as decisions impact different parts of the organization. All the key decision makers and experts come together to take the final decisions jointly. The rhythm of the meeting depends on business characteristics but is usually weekly or daily.
The operational decision-making process needs to follow a structured process to weigh the pros and cons of the scenarios. What-if scenarios help to make the options objective and take the best decision by determining the profitability, desired service levels, inventory costs and opportunity of each of the options at the table. An example of this are the rules of engagement for allocation when a situation of scarcity occurs. This makes it easier to engage people but also to manage the expectations to the different stakeholders in the organization.
Learn from experience: strengthen decision making skills and improve chances of success
Many organizations start setting up these kinds of processes when a crisis situation hits and stop when the immediate crisis is over. The effectiveness and efficiency of such an approach is limited as organizations lack experience. Therefore, it is necessary to structurally build and maintain the capability to run S&OE process, also in times when there are less urgent issues.
Going through the S&OE process and procedures with a regular cadence will build up the knowledge and discipline. The investment in S&OE is always useful as it will provide objectivity and structure in the organization. But it will really prove its value during the real moments of crisis.
The pandemic has shown that learning to deal with short-term uncertainty is more relevant than ever. S&OE has become more than a necessity to build operational agility and responsiveness. Use the learnings from Apollo 13 for a safe S&OE takeoff!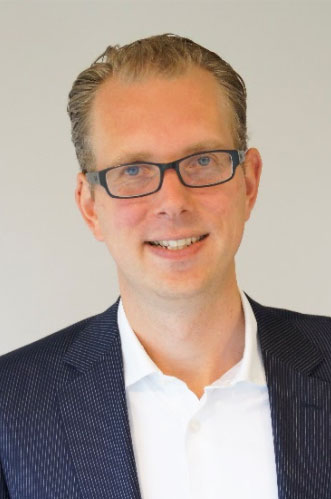 Bio: Peter Schram – independent advisor (ex-Gartner analyst)
Peter Schram works as an independent adviser at Breakthrough Advisory, a firm he recently founded. Breakthrough Advisory helps organizations deliver business results by unlocking the full potential of operational, tactical and strategic planning. Peter combines deep supply chain knowledge with practical, hands-on supply chain transformation management experience. He has almost 20 years of experience in consulting, research and industry roles working for leading organizations like Gartner, Philips/Signify, Paccar/DAF Trucks Accenture and IG&H consulting. He has a broad international experience in supporting Fortune 500 companies in multiple industries including manufacturing, CPG, healthcare, aerospace, energy and utilities, and high-tech.