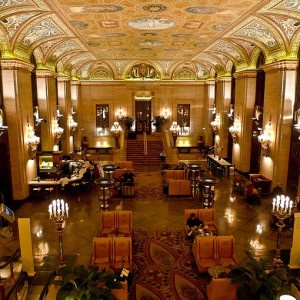 John Galt Solutions is getting ready for its annual John Galt University User Conference held August 17-19, 2016 in Chicago, IL. The event will offer advanced education on demand planning for ForecastX Wizard and Atlas Planning Suite users, as well as executive coaching on the sales and operations planning (S&OP) process.
The event is designed to provide valuable education for the entire supply chain planning team, from forecasters and demand planners to supply chain executives. Professor Barry Keating from the University of Notre Dame will lead a full day of advanced statistics and forecasting training. S&OP thought leader, Bob Stahl will provide executive coaching on creating a sound S&OP process. Executive, entrepreneur, and #1 New York Times bestselling author Peter Guber will deliver a keynote as well. Plus, John Galt Xperts will provide exclusive instruction on the ForecastX Wizard and Atlas Planning Suite solutions.
Attendees will learn supply chain planning best practices and interact with peers and industry experts to garner important insights. Also, attendees will get a fresh look at John Galt forecasting and demand planning software with new tips on how to optimize their implementation. They will also actively participate in a software road map discussion, voting on the features they most want to see included in upcoming versions of the ForecastX Wizard and Atlas Planning Suite.
"This is the most valuable event we run for our customers all year," explained Anne Omrod, president & CEO of John Galt Solutions. "If customers tried to acquire this type of valuable education from these esteemed industry leaders through multiple events, it would easily cost them three times as much. We are providing great value by bundling all of this training in one event."
John Galt University 2016 will be held at the historic Palmer House Hotel in downtown Chicago, right off of Michigan Avenue's Magnificent Mile.