There's nothing like the unbiased words of current customers to give you a clear picture of the pros and cons of a potential software supply chain planning or other solution for your business. In fact, research by review site G2 found:
Peers and colleagues are B2B buyers' most trusted source when making major purchase decisions.
Independent product/service reviews were the top information source B2B buyers used to support a purchase decision in the past year.
Independent product/service reviews were also these buyers' most helpful source.
The good news is, there are more and more independent review sites offering candid user comments and ratings of the software they use, such as Capterra and Gartner Peer Insights.
Tips for Analyzing Reviews
But it's not always clear how to get the best value from the reviews. Sometimes there is more to learn from what's not being said than what is, for example. Consider these tips to optimize the benefits you get from user reviews and ratings.
Sort for your size company and industry. Most review sites have tools to do this. Within those sort results, scan for reviews that come from companies with similar business challenges, or are at the same level of maturity or sophistication in their capabilities, such as how advanced their supply chain planning processes are.
Use keywords to sort comments into common themes. For example, Software Advice recommends sorting reviews using the specific features you are looking for as keywords, then grouping comments about that feature together. If quality of support is high on your list, look for keywords such as knowledgebase, help desk, FAQ, tutorials, live chat, tiered support, and so on. Frequent mentions of software that "grows with our business," has "best practices built in," or "helped us evolve," are positive themes worth noting as well.
Check the details. Consider the date of the ratings and how frequently the software has been reviewed. Also note how long the reviewer's company has used the software. Capterra recommends reading a balance of positive and negative reviews and looking past a star rating to the content that backs up that rating. Not every user thinks of stars the same way, and a handful of very high or low ratings can influence an average.
Look for signs of trust and customer focus. Underlying all of the features, service levels, and roadmaps is the ability to trust the software provider and their team of data scientists, software developers and consultants to understand your business and prioritize your supply chain planning needs. Trust is fundamental to a great long-term relationship that enables your business to grow. So reviews such as those found here and here that mention "very focused on customer success" "partnership" or "customer-focused organization" indicate if a provider really puts customer experience and trust at the center of what they do.
Read between the lines. Heroic tales of the extremes to which a software developer's team worked overtime to customize the supply chain planning solution for a company's particular needs, or create a one-off integration, sound great on the surface. But they also suggest that the software required lots of custom coding or wasn't readily integrated with other key business systems, both red flags. Seek to understand positives that could really be negatives.
At John Galt Solutions, we're exceptionally proud of what our customers say about us in reviews. A snapshot of our ratings on Gartner Peer Insights in early 2022, for example, shows we've earned an overall peer rating of 4.9 out of 5, with similar marks for our overall capabilities, product capabilities, integration and deployment, and customer service and support. Fully 90% of reviewers are willing to recommend us. That's important.
Benefitting from Peers' Experiences
Credible review sites with high standards for review quality and authenticity are key tools in identifying potential software partners and gathering honest insight from current users. According to G2, 46% of B2B buyers use public product review sites for initial information gathering for goods and services. We hope these tips to make your supply chain planning or other software selection processes even more effective in connecting you with the solutions that solve your company's business challenges and enable growth.
Download the eBook, 5 Key Questions to Set Your Supply Chain Planning on the Right Path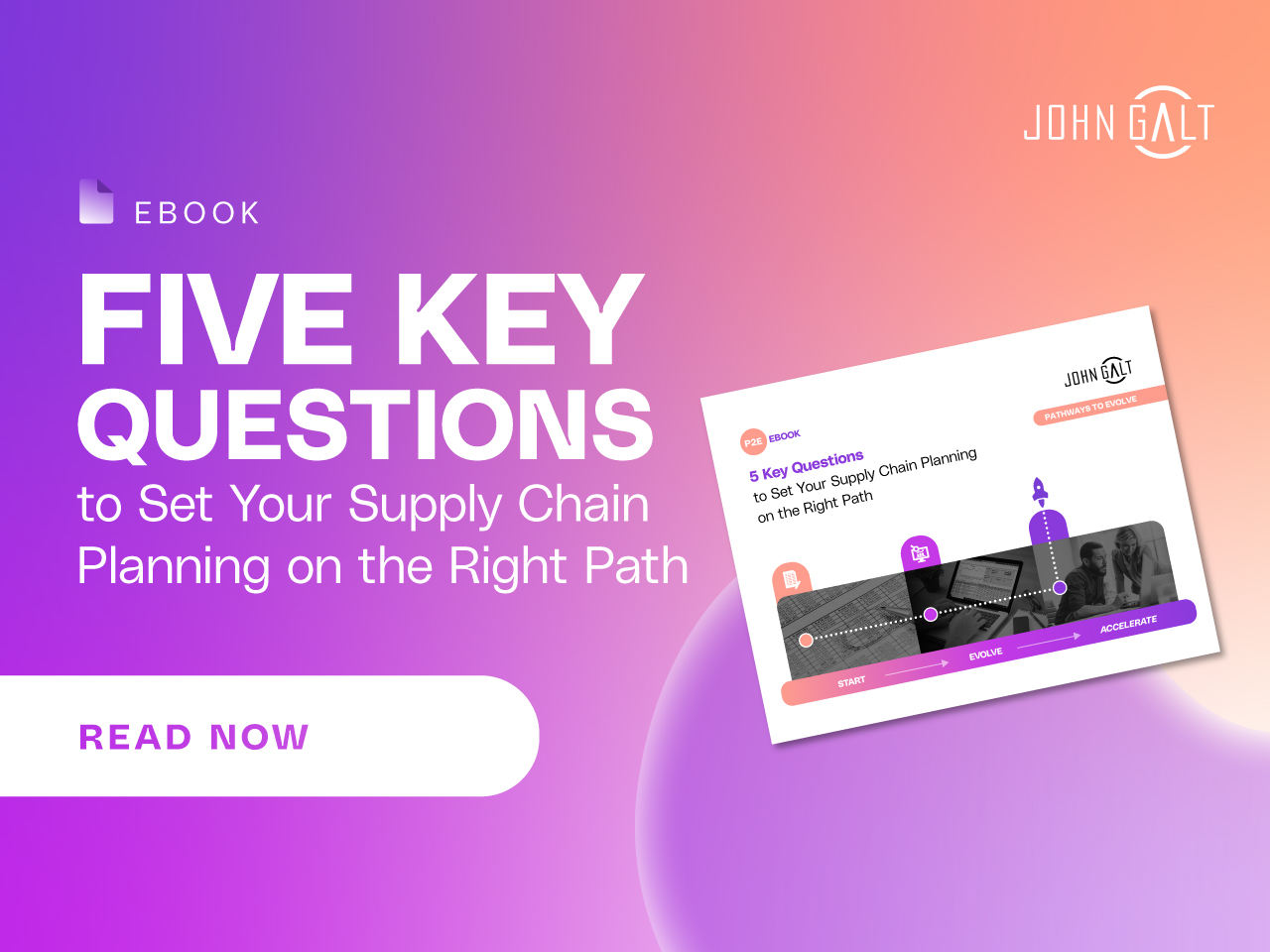 Fast-evolving consumer behaviors and unprecedented uncertainty in the availability of materials, transportation, and labor have thrown the fragility of many supply chains into the spotlight. Discussions of how to fix these issues quickly point to sexy technologies like IoT and artificial intelligence.