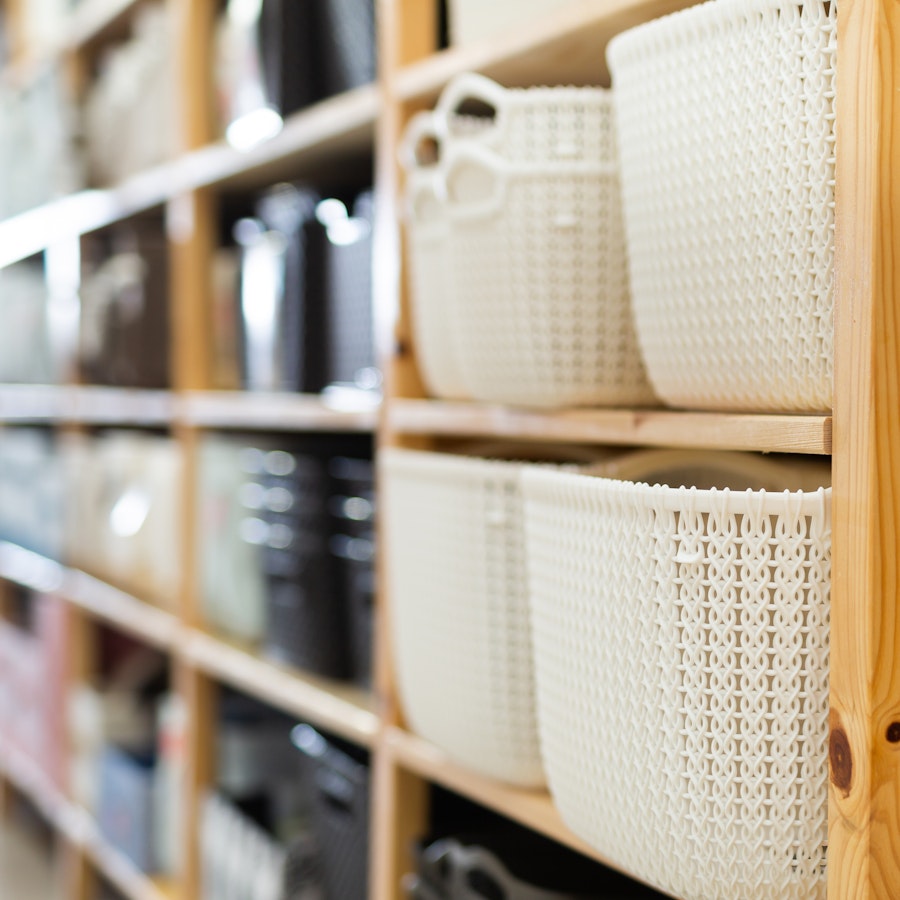 Consumers Can Afford to be Fickle. Your Supply Chain Can't.
Our Atlas Planning Platform makes sense of your complex consumer packaged goods portfolios by sensing changes in demand, aligning your product portfolio, and increasing visibility across your full supply chain community to mitigate supplier and capacity issues.
AI-driven, actionable insights help you prepare for uncertain consumer demand, address seasonal fluctuations, get more out of retail promotions, and exceed your crucial sustainability goals.
Enhancing the Consumer Goods Supply Chain
Reshape Product Life Cycles for Real-World Success

Atlas uncovers opportunities to manage your product portfolio to exploit new consumer trends, build greater brand affinity and loyalty, and boost total profits over full product life cycles.

Unify your team on a single platform to streamline product life cycles from launch to retirement and substitution

Stay ahead of potential supply chain risks through better collaboration with suppliers

Implement strategic inventory approaches to place the right inventory in the right locations across the network with multi-echelon inventory optimization (MEIO)

Set up early warning alerts that trigger at the first sign of supply chain bottlenecks such as capacity constraints and supply disruptions

Turn TPO into a Competitive TKO

Atlas Trade Promotion Optimization maximizes your return on marketing investment. Your team can create powerful marketing initiatives across all product lines, timeframes, and retail channels. Enhance the effectiveness of every promotion with improvements ranging from better forecasting, planning and tracking to more accurate information on weather patterns, upcoming holidays, and seasonal profiles.

Boost trade promotion revenue streams using machine learning to factor a full spectrum of internal and external data sources into your plans

Automatically predict seasonal products based on existing historical data, detailed seasonal profiles, and other influencers

Stay ahead of potential risks by setting up automated alerts to be triggered whenever external factors impact the plan

Do a deeper, more nuanced AI-driven analysis of all the real-world impacts on promotion programs from weather patterns, upcoming holidays, and recurring seasonal patterns

Cut Complexity and Tame Uncertainty

Volatile consumer demand has led to SKU proliferation and combined with considerable capacity constraints have created significant complexity across CPG supply chains.

Visibility across your network is critical to ensure you deliver the right product through the right channel at the right time while maximizing full-price sell-through.

Drive greater forecast accuracy across a broad product portfolio and multiple retail channels

Leverage near real-time daily and weekly forecasting through advanced demand sensing

Transform data from POS, weather, machines, and telemetry into insights that drive your plan

Empower your team with data analytics that direct focus on strategic initiatives and not firefighting

Synchronize Realistic Supply with Actual Demand

Atlas synchronizes your end-to-end value chain from suppliers to consumers, matching capacities and constraints to demand signals and market events. AI-driven real-time insights keep your team ahead of changing consumer tastes, product evolution, seasonal fluctuations, retail promotions, and sustainability requirements.

Take advantage of comprehensive end-to-end visibility to understand the impact of promotions, demand variation, capacity constraints, and more

Accelerate confident decision making and discover new opportunities through real-time scenario models and what-if analyses

Establish a robust and repeatable S&OP process to build collaboration and increase trust across all internal and external stakeholders