User Experience
Easy to Use. Easy to Personalize. Easy for All.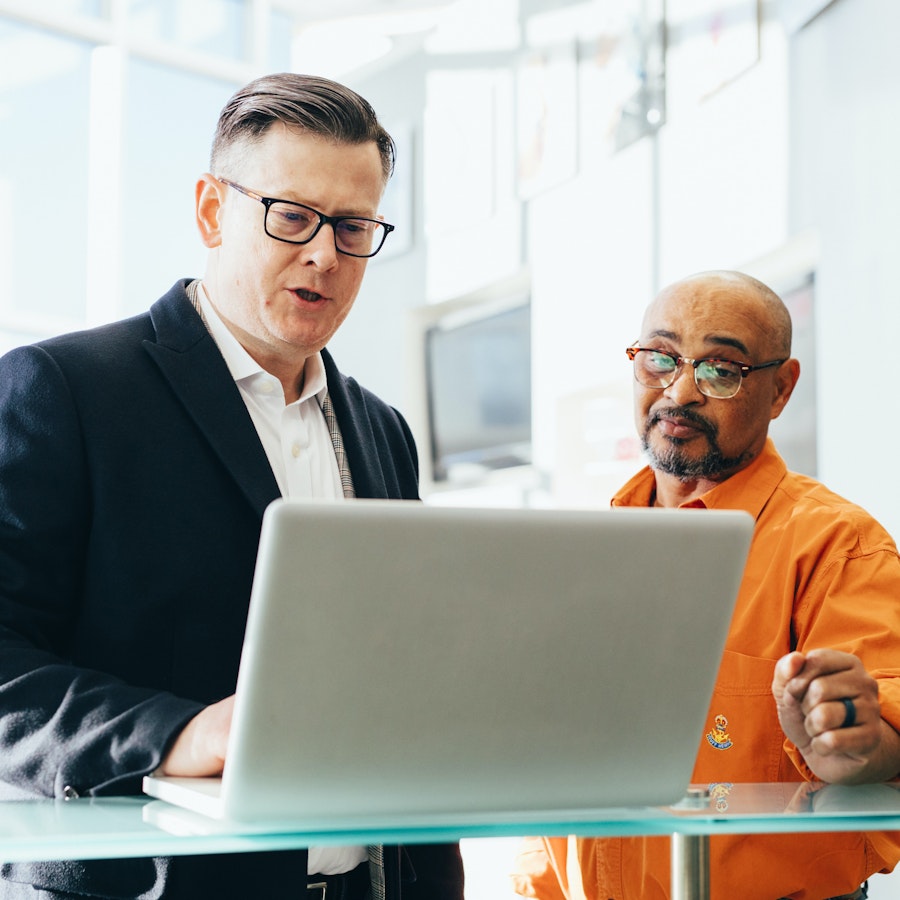 Supply Chain Planning That Works the Way You Do
The Atlas Planning Platform is proof that you really can please all of the users all of the time. It happens by enhancing every supply chain stakeholder's ability to explore, discover, and personalize their relationship with Atlas and their supply chain.
Our highly intuitive user experience makes it easy to engage with the people, data, and the science you need to orchestrate actions and make better, faster, more confident decisions. The Atlas advantage lies in providing an outstanding experience to every single supply chain role, while fostering unified teamwork across the entire platform.
Just the Way You Like It, Only Better
Welcome, All Types of Users

Atlas is as versatile as the multiuser community that depends on it, from day-to-day planners looking for granular data to collaborative stakeholders (marketing, sales, finance) that need targeted intelligence, and C-level executive information consumers. 

Familiar Look and Feel

Atlas provides extraordinary power through a user interface that is easy to adopt by anyone who has worked with business tools like Microsoft Excel. While Atlas's capabilities far exceed those of conventional tools, we worked hard to create an interface that doesn't make users work hard to master it.

See the Result and The Path It Took to Get There

As Atlas helps to explore data, uncover new supply chain planning insights, and automate workflows, our unique user experience helps you understand the trade-offs, degree of uncertainty, and risk factors involved in obtaining the optimal plan aligned with your priorities and goals.

Join Atlas and See the World

It's all about getting visibility to your end-to-end supply chain. Atlas offers graphical analytics, configurable KPI's, dashboard reports, collaboration views, and an overall visualization that lets you plan, track and monitor supply chain performance as changes happen in real-time and over time. We give stakeholders a common shared version of the truth.

We Make Data Make Sense

Atlas' easy to interpret AI and machine learning help everyone understand data better. Having a clear and comprehensive data picture at your fingertips is the best way to discover fresh insights—and absolutely necessary for ensuring smart, data-driven decisions.

Go Ahead and Personalize; We Don't Mind

Making it easy starts with the ability for each user to personalize the look, contents, and graphic layout of screens, and dashboards. Users can set up their own personalized alerts and notifications, as well – making it easy to know where to focus. Automated task flows can be configured to walk any individual through their specific activities, step-by-step.

Don't Wait, Automate

Before Atlas, supply chain teams needed the help of data scientists to automate time consuming processes like cleansing, engineering, transforming, and training data. Now the entire machine-learning workflow can be automated, letting your most precious resource—your people—focus their time on value-added activities.