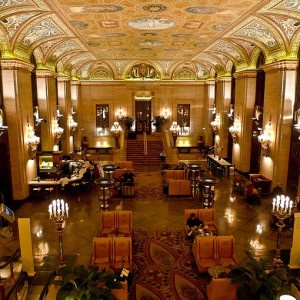 A successful and well-attended user conference of thought industry leaders, ForecastX and Atlas Planning Suite users from around the world took place at the historic Palmer House in Chicago last week. The user conference marked the 25th anniversary for John Galt Solutions and set the scene for advanced education on demand planning and inventory management, as well as executive coaching on the sales and operations planning (S&OP) process.
The attendees were exposed to supply chain planning best practices and interacted with peers and industry experts to share ideas and bring back useful insights to improve their business processes. The conference also offered a fresh look at John Galt forecasting and demand planning software with new tips on how to optimize implementation.
The attendees were invited to actively participate in a software road map discussion, voting on the features they most want to see included in upcoming versions of the ForecastX and Atlas Planning Suite. This resulted in a lot of valuable inputs and the John Galt development team is excited to implement the changes as soon as possible.
Contact us here for more information.
Watch highlights from the conference